The last of the photos of the donation scarves and hats.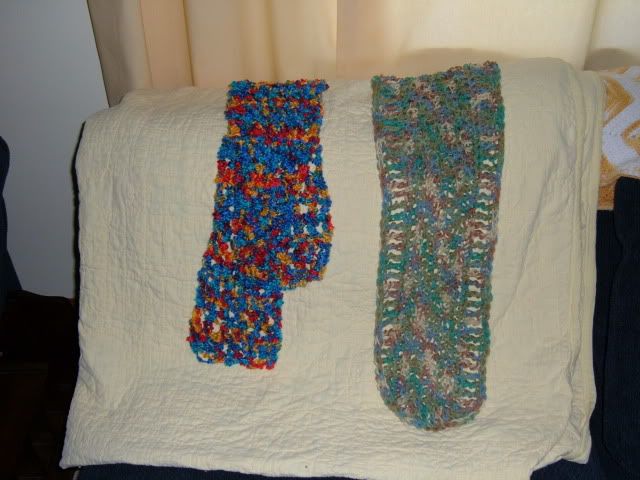 If you are curious, most of the yarn was acquired at BIG LOTS for $1 t0 $3 a skein. A steal for the Lion Brand yarn, as well as some of the other yarn. Some items were made from yarn I purchased for another project. I counted 19 scarves, 1 hat, and 12 hat/scarf combination's.
Now all I have to figure out is how to get them to Paula in Devon by the end of October!
QUESTION OF THE DAY: Yesterday I asked about your WORST memory of a handmade itemfrom childhood. How about telling me about your BEST today? I think mine were the smocked dressed my aunt Emily made for me when I was six to nine years old. How about you??