More from my summer crafting.
Little Eman has a "D" - we don't know why he calls the blanket his D - that he won't let go of. It is routinely dirty from being dragged around all day. I washed it last weekend and he was very upset. So grandma got her fleece out, and made some letters to make him a small blanket that might help when his original "D" is dirty. Not sure how he feels about it, except that he yelled "MINE" quite loudly when his big brother tried to take it away! I wanted it to be different from Z's, so I also used the pinking shears on all edges, and cut some fringe below the name.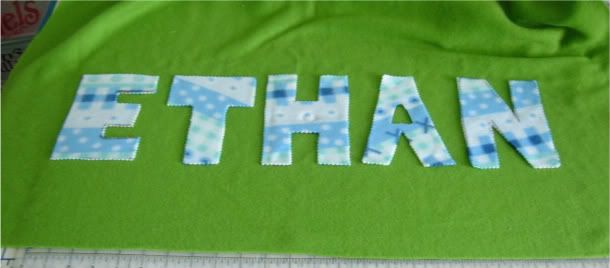 Two crocheted hats for the boys. I actually had to remake these both at least twice. The hats were too large originally, then Z took one as I was working on it and decided to run through the kitchen, dining room and living room, just about taking out every stitch. I did finally get the two hats the right size. I had a cute photo of Eman with his on - but when I downloaded it was out of focus. So you just have to take grandma's word that they are cute on the boysl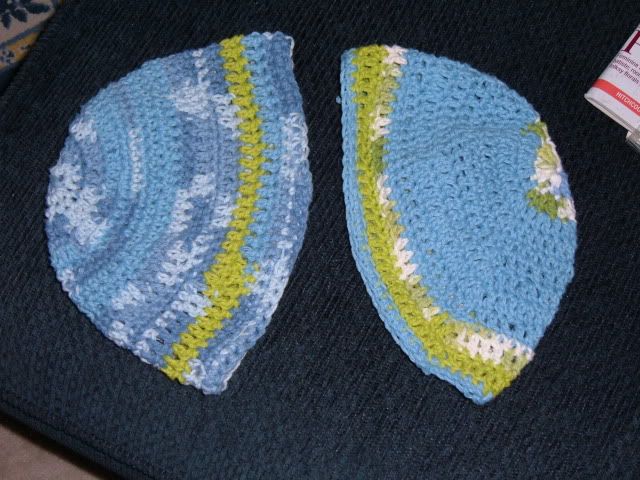 Finally, guess what this is? The perspective is a bit strange, as I had to lay it on the floor and stand back to get the photo.
It is going to be a dinasour sweater. I'm planning on one for each boy before Halloween, so tey can both be monsters. I crocheted from the side to get a ribbed look, and have half of a hood done in the photo above. I'm using the Lion Brand suede yarn which is just lovely to crochet - a wonderful feel.